10 November 2021
Webinar "Composites and Digitalization… Potential benefits to the industry"
"Composites and Digitalization… Potential benefits to the industry" is the theme of the online workshop that PIEP – Centre for Innovation in Polymer Engineering – will organize on November 19th – 10 am.
This online event, aimed at industry, academia, and research centres, will present and discuss trends in the simulation of the mechanical behavior and production process of long fiber composite materials and the theme of digitization in project activities.
It will be attended by representatives of entities such as PIEP, IST, IPL, and MPC – Design Works.
Participation is free and the registration is made online.
Event program
10h00 – The Advanced Manufacturing Processes – Composites Unit at PIEP: mission and capacities (Paulo Antunes, PIEP)
10h10 – A new damage progression model for the 3D design of FRP structures (José Gonilha, IST – Instituto Superior Técnico)
10h30 – From idea to product through digitalization (Miguel Passanha, MPC – Design Works)
10h50 – Characterization of composite materials through the homogenization method (Rui Barreiros Ruben, IPL – Instituto Politécnico de Leiria)
11h10 – Steps on the digital twin of High-Temperature Vacuum Assisted Resin Infusion (HT-VARI) manufacturing process for composite parts: material characterization and validation (Joana Malheiro – PIEP)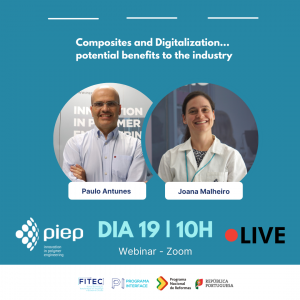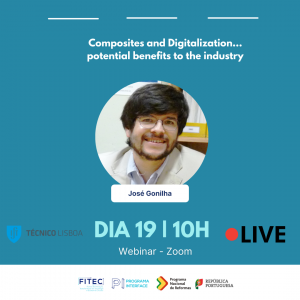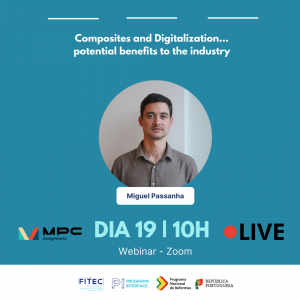 This workshop is held within the scope of the FITEC project, which aims, among others, to contribute to an increase in the industry's competitiveness, aligning its offer with the needs of different actors, promoting cooperative and interdisciplinary innovation.